SKW71
Jump to navigation
Jump to search
Skylab SKW71
Embedded module with wifi and AR9331 controller from Skylab.
Available readily flashed with OpenWRT in the shop. Link to shop
Breakout Board
Pin assignment
This table above has been established according to the manufacturer documentations. However it has been noted the following:

pins 1 and 29 must be connected together for the board to power up.
Using OpenWRT Lan and Wan port are swapped.
Antenna
The unit comes in two types.
PCB antenna. The antenna is internal.
External antenna. The antenna must be connected to the ipx connector.
The only difference between the two is the position of a resistor. See images below showing the difference.
SKW71 Eagle Library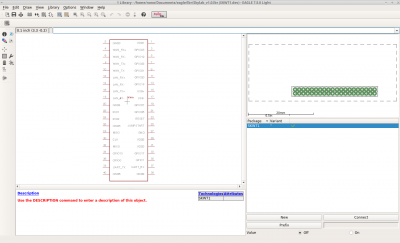 Files